Clean Cutter HC-10HM
Enable clean operation cutting equipment.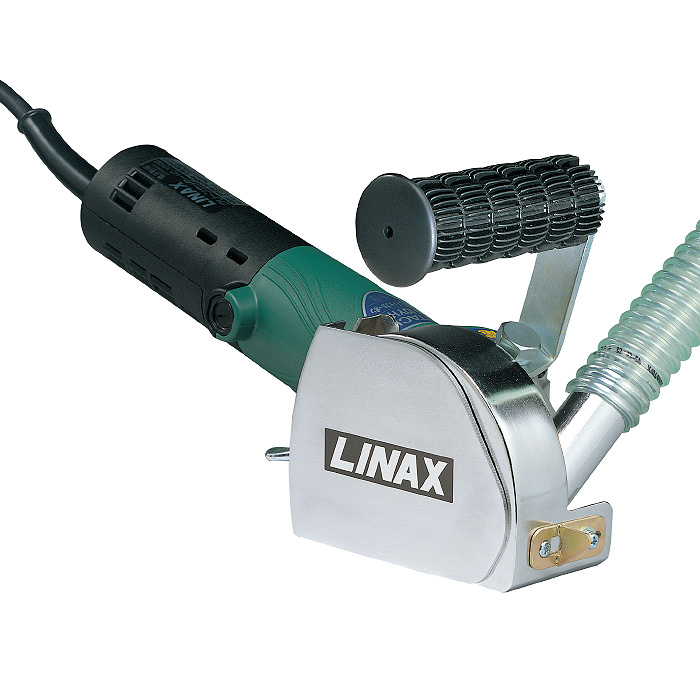 Specification
| Model | HC-10HM |
| --- | --- |
| Dimensions (L x W x H) | 335 × 123 × 155 (mm) |
| Weight | 2.4kg |
| Output | 1010W |
| Current | 10.0A |
| power | 100/220/240V |
Features
Can deal with wide range of applicaton from V/U cutting, grooving, etc.
Perform a dustless grooving / cutting operation.
The cutter part is completely sealed with a cover and can be connected to compact dust collector.
Safety and comfortable.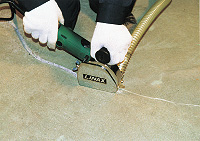 Enable to perform V/U cutting uniformly even by unskillful workers.
Closely contact the cutter cover on the cutting area, enble to groove uniformly without hand shake.
Greatly reduce working labor, improve sealing performance with a uniform groove.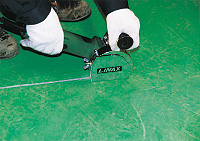 Cutting depth can be freely adjusted and enable to perform alignment.
All cutters can adjust the cutting depth from 0mm.
A pointer to perform cutting or grooving alignment easily.   
Construction Cases of CLEAN CUTTER
Cutting alignment by a pointer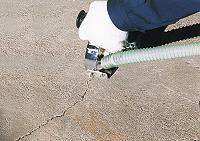 Crack repairing.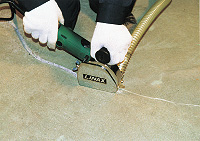 Grooving.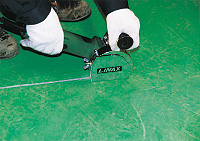 Construction Cases of CLEAN CUTTER
Crack repairing on exterior wall.
Concrete joint cutting.
Cutters for HC-10HM