Linax Products make your floor scientific.
Our motto is to provide "easy-to-use size" and "convenient" machines which fit Japanese, Our Research and Development, Sales and Production Department are sharing their opinions together to manufacture and sell high-quality machines and to provide after-follow services.
Technology

What is Linax Surface Preparation?
Surface preparation, to briefly explain, is same like women's cosmetic foundation. It will affect bad cosmetic finishing if foundation is not applied.
By applying the foundation properly, the cosmetic can be better finished and effective.
Linax Surface Preparation is deal with concrete surface preparation.
A proper surface preparation creates high bond strength and optimizes the effectiveness of coating materials, performances, and aesthetics.
Concrete is utilized in various fields as a structure. In order to sustain the durability of concrete, it is essential to implement surface preparation and apply the right material.
Linax Surface Preparation is the role behind which essential for surface finishing and will continue to keep chasing the specialty of ground preparation in concrete surface preparation.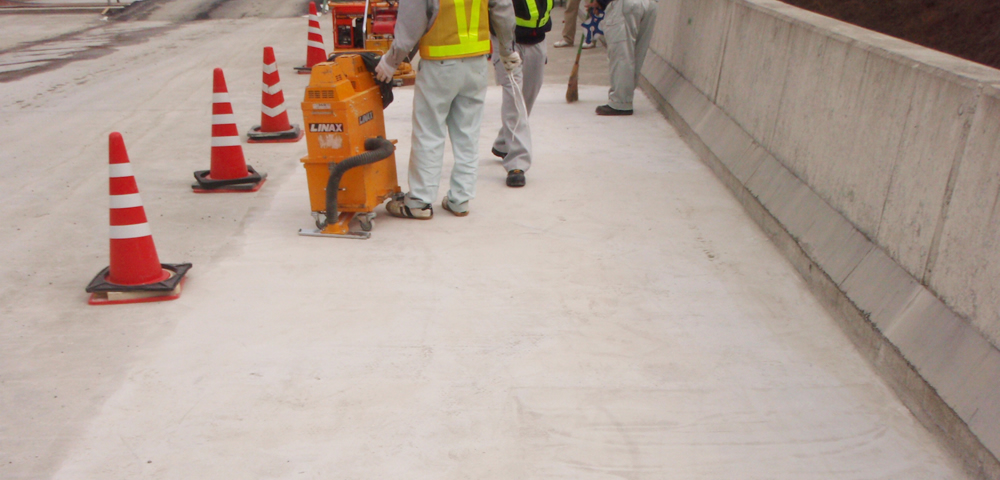 Development
Develop products which emphasize on-site design that reflects to market needs.
Linax is a manufacturing company always take in new needs from working site to develop "made-in-Japan" products which emphasizing its mechanism, maneuverability and quality in different field.
Always being together with end-user, and sharing information with each other to tackle development of labor-saving products.
Besides machinery products, we also develop diamond tools for construction application, construction method with newest technology.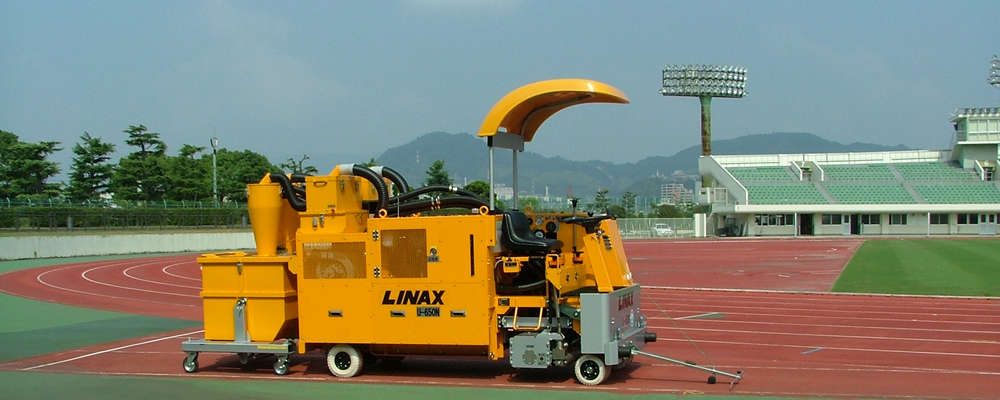 Breakthrough

Being Number One in domestic share and to overseas
Linax products is actively being used throughout the country and being called as "Linax Method".
Our products is actively being used in various field, majorly in construction and civil engineering, as well as train station, airport, athletics stadium, bridge, port, commercial and public facilities.
Based on the technology from establishment, we have been challenging and realizing labor-saving products which meet the market needs.
Achievement and technology are being formed, and order from overseas also increasing. Nowadays our products are actively being used worldwide.
We will keep on chasing and being active to spread our made-in-Japan products to the world.